I'm emailing this to every Senator who voted...
Senator ______, I am writing to express my extreme disappointment in your vote against gun control reform. I've always been under the impression that America is supposed to be a great country with great leaders (hey, that's you!), and I can honestly say that actions such as this really make me seriously re-think whether it is, or you are. The fact that anyone can buy a gun at a gun show, or on the...
Dream Bullet Points
I had a very specific dream last night and need help figuring out what it means, about me, about life, about what I want, etc. • I put frozen mac & cheese in the microwave • I get an email from Mary-Kate Olsen reminding me that we used to hang out when we were kids, and she's in town and would like to hang out again • She gets to my place, and it's awkward because we've...
3 tags
3 tags
FISCHOEDER FAMILY PORTRAIT
behindbobsburgers: Perhaps you recognize this stately Fischoeder family portrait from last Sunday's Thanksgiving episode? What you may not know is that it's the work of our very own Devin Roth. KILL KILL KILL KILL THE TURKEY.
Watch
witstream: A brilliant piece of self-referential humor from the twisted mind of Nick Wiger. And it's topical!
WitStream: Aristocrat of the Week: @rachelhastings →
That's me!!!!!!!! witstream: Each Friday, we pick one Aristocrat we think you should follow. (Even though you should follow all of them.) Meet Rachel. What was your first exposure to Twitter? I actually couldn't remember what it was, so I scrolled back to my first tweets ever. From what I can decipher, I must have…
Bob's Burgers Gets a 4th Season from Fox →
thecomedybureau: Three cheers for good network television decision making. 
IN-HOUSE FAN ART!
behindbobsburgers: This adorable piece comes to us from our own Rachel Hastings. Yes, the Bob's Burgers office is the kind of place where even the staffers make Bob's Burgers fan art.
THERE ARE DINOSAURS
Never forget behindbobsburgers: Here's a celebration of the classic motion picture Jurassic Park from the writers of Bob's Burgers.
6 tags
A Letter About Guns
Dear Barack Obama, Mitt Romney, and members of the U.S. Senate and House of Representatives, First, let's forget about our political affiliations. Let's forget about how, the day after another mass shooting, CNN's big story is about what seems to be a high school-esque catfight between RNC chair Reince Priebus and Senate Majority Leader Harry Reid. I know that both sides really want to win on...
5 tags
5 tags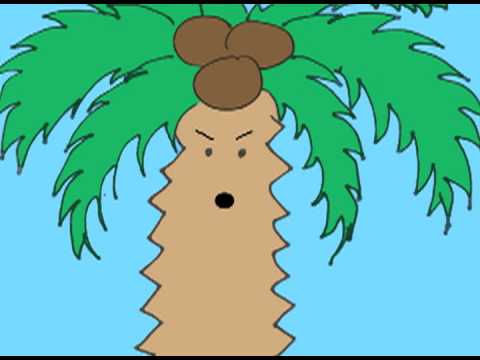 MY FACE IS ON HERE
behindbobsburgers: These pics come to us courtesy of Nico Colaleo and Meg Smith!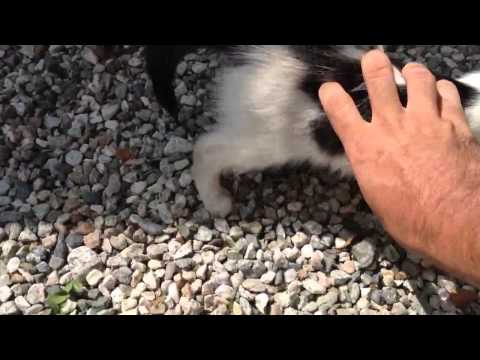 Conversations with Current Events Round Table:...
ladybroblog: by Rachel Hastings Governor Scott Walker's not-outrageously-big win in Wisconsin's recall election was a somewhat-outrageously-big loss for labor unions. Particularly, public employees – including teachers - in the state have lost most of their collective bargaining rights during Walker's term, and over $1billion has been cut from public education thus far. So, in a special round...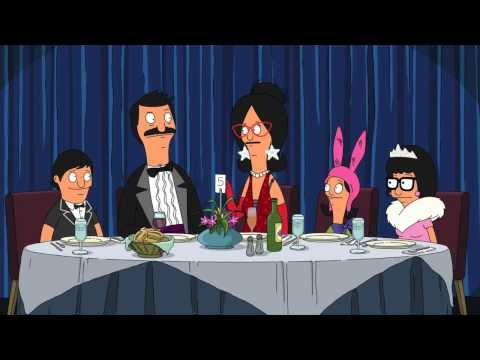 BOBBING: AN ONLINE CRAZE, SEEN HERE FOR THE VERY...
behindbobsburgers: Last week we announced a contest: winner gets a season 1 DVD set, and all s/he has to do is invent a massive photograph-based online craze that we'll call "Bobbing." Well, this submission from Bob's fan Lukus Andes kicked butt. Lukus, rev up that DVD player!   DVD player!
1 tag
Conversations with Current Events: Taxes Don't...
Do you hate your taxes? Well they hate you too! ladybroblog: by Rachel Hastings Earlier this week, many Americans scrambled to file their tax returns, a yearly occurrence that is, frankly, an enormous pain in the ass. But the feeling of disdain doesn't just go one way. I spoke with taxes earlier this week, only to discover that they dislike us just as much – or more – than we dislike them.  ...
Conversations with Current Events: Romney...
I interviewed the Etch A Sketch that Mitt Romney's campaign platform is written and will be rewritten on! ladybroblog: by Rachel Hastings As of late, Mitt Romney has been leaning more to the right (and I'm not talking about his posture!)(or am I!?). Answering critics who claim that Romney has begun to alienate moderates during his primary campaign, top Romney adviser Eric Fehrnstrom...
Tina Puppet!
behindbobsburgers: Our own Rachel Hastings made this Tina puppet in celebration of the new season. Dig on it. And it's been a while since we've gotten any fan art from you people. If you've made any, zip it on over: behindbobsburgers@gmail.com. Coming this week: another contest of some kind! 
Conversations with Current Events: Mitt Romney's...
In this week's Conversations with Current Events, I talk to Mitt Romney's campaign! ladybroblog: by Rachel Hastings After a slight-yet-existent smattering of primary wins on Super Tuesday, Mitt Romney is, however slightly, still the leader of the Republican presidential contest. Will Mitt ever be able to connect with voters? How might he fare in the general election? Is he not the...
Another Album Tuesday: The Kinks Lola I'm not sure... →
maraalison: The Kinks Lola I'm not sure what I've stumbled upon this week - it's some sort of Kinks compilation called Lola, not to be mistaken with Lola Versus Powerman and the Moneyground, Part One. It's a direct import from the UK, with a description about the Kinks that begins to pontificate…
5 tags
1 tag
Conversations with Current Events: Newt Gingrich's...
Writing for Lady-Bro. Get it! ladybroblog: by Rachel Hastings As we're all aware, individuals in the news are quite adept at speaking up. However, the events themselves, as they are intangible and therefore voiceless, rarely get the opportunity to express themselves. Well, happenings, remain expressionless no more!  I'm here now, and it's going to be alright. Shh. This week, I sat down with Newt...
Rappers Find Difficulty Indicating Medical...
LOS ANGELES, CA—It is no secret that over the years, the use of slang words has become more prevalent in everyday conversation. But even more widespread is the use of slang in rap and hip-hop music. What many of the genres' artists did not foresee, however, is that the use of a number of such terms might have dangerous medical repercussions. The specific terms in question are the...
3 tags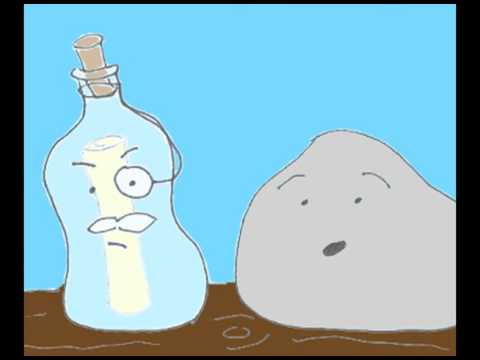 Another Album Tuesday: Make a Mix That Means... →
We can do it, guys!  maraalison: Make a Mix That Means Something It's much worse to be single during the winter than any other time of the year. If you're a lonely person, you actually have a lower body temperature than popular people do, so not only is it cold outside, but your skin is also cold and no one wants to cuddle…
6 tags
Style: Battle Over Arctic Shipping Route In,...
PACIFIC OCEAN—Aboard a ship traveling through the Northwest Passage, oceanographer Tony Oriondo looks longingly toward the horizon. "Just give it a little while, and this will all be mine. I mean, ours," he says with quiet determination. Oriondo is one of the main United States scientists involved in the battle for the nation's exclusive right to use the famed Arctic...
5 tags
Citizens' Reactions to Credit Downgrade a Mix of...
WASHINGTON, D.C.—This past Friday, Standard and Poor's downgraded the U.S. credit rating from AAA to AA+, indicating a less favorable projection of the United States' ability to repay debts. While this may affect the government's ability to borrow from other countries going forward, it has also had a tangible, immediate impact on many U.S. citizens. Joseph McInnes, a...
5 tags
Government Ruining the Sanctity of Bubbles
TANEYTOWN, MD—Any well-rounded childhood includes a certain basic slate of pastimes. This includes bicycle riding, tree climbing, and in most cases, swimming. Yet one particular mainstay has, as of late, been negatively affected by governmental use of its terminology. The staple I am referring to is bubble blowing. Bubbles tend to hold a special place in many individuals' memories,...
5 tags
Life-Changing Birth Certificate Typo Revealed...
HUNTINGTON BEACH, CA—"What's in a name?" One might assume that in reality, the answer is "probably not much." However, recent research has found that names can - and do - certainly affect their bearers' lives dramatically. If you have a cool name, then, great! Things are probably pretty swell. You have friends, perhaps a family, maybe a dog. But what if a...
6 tags
Local Man's Insomnia Linked to Lack of Quality...
ST. LOUIS, MO—When it comes to sleep, one cannot stress the importance of a solid eight hours. Individuals who achieve this goal find their waking hours to go all the more smoothly. However, insomnia plagues more than 30% of would-be sound sleepers, causing daytime fatigue, and in some cases, an undesirable temperament. But what causes this particular pattern of sleep, or lack thereof? ...
Another Album Tuesday →
If you like music, and like discovering music you might not have heard of before, you should follow my wonderful friend Mara's blog. It's informative AND funny AND so much more!
Popcorn Reading Detracts from Comprehension,...
FAIRFIELD, IA—At Fairfield Elementary, a class of fourth grade students recently began reading Beezus and Ramona. While the students were relatively eager to read the story out loud during class, their excitement was instantly demolished. The sudden drop off can only be attributed to two words: popcorn reading. Popcorn reading is a method enacted in many elementary and middle school...
Ellie McE: On Feminism in Comedy and Blowjobs →
elliemce: Do we all remember a couple months ago when the founder of witstream wrote an article about women in comedy and the effect of twitter on softening the gender gap and all the follow up responses to this? Okay, good, because I need your help here. I recently (very, very recently) tweeted a joke… First, I'm totally with you on the whole 'my parents read my Twitter' thing. My mom...